Case Management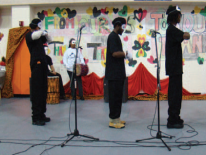 DYRS provides individualized case and care planning, management, and monitoring for all DYRS youth.
Once a judge commits a youth to DYRS custody, the agency assigns the youth to a DYRS case manager. The case manager works with the youth, family members, teachers, service providers, and others to develop and implement an Individual Development Plan (IDP) based on each youth's strengths, risks, and specialized needs.
The Individual Development Plan outlines that youth's services, supervision and opportunities. The plan is designed to help the youth to succeed and reintegrate into the community. The case manager gets to know each youth personally and monitors how the youth is doing with his or her plan and makes adjustments as necessary.