The DYRS 2012 Annual Performance Report summarizes the agency's results and offers a look into DYRS' operations and outcomes throughout the 2012 fiscal year.
Director Neil Stanley writes in his opening letter for the 2012 report, "The agency is committed to promoting public safety through the effective rehabilitation of the youth in its care. The agency is applying evidence-based approaches, best practices, and promising programs to promote long-term public safety. We are holding youth accountable and working with them on a successful transition from adolescence to adulthood."
Public safety gains are being achieved while more DYRS youth than ever before are attaining a GED, participating in mentoring programs, and receiving workforce training.
"We are proud of our progress, and we also recognize that there is more work to be done. We are ready to build on our positive outcomes to better serve youth and the District as a whole," Director Stanley adds.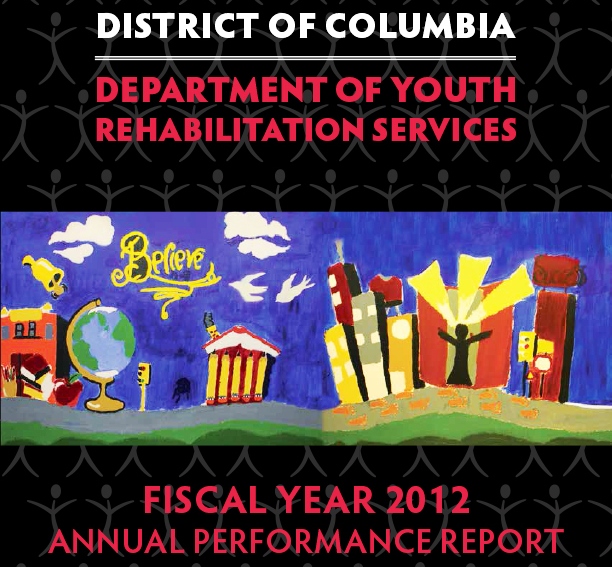 The DYRS 2012 Annual Performance Report is available for review and download below.