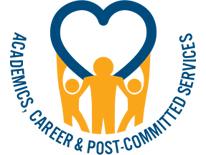 The DYRS Academics, Career & Post-Committed Services is a multifaceted division which includes public and private employer partners. Focusing on pathways for employment opportunities for youth by building their knowledge, strengthening their skills and expanding their experience, workforce development provides hard and soft skills training, financial literacy and tools for educational advancement with a specific focus on skill set development for in-demand fields that offer a livable wage. The program is unique in that it only train in fields for which we have identified job availability.
The Academics, Career & Post-Committed Services promotes community growth and assists with employment opportunities by providing; employment placement opportunities in high demand, high wage industries; customized training specific to the support the needs of the employer. Identify which industries are anticipating or currently experiencing a shortage of qualified workers. Working with youth to identify and remove barriers and challenges that interfere with their ability to identify, obtain and hold a job, workforce development career interest and skills assessments tools help youth know more about themselves, explore career options and to generate realistic and informed career goals.
Career Services develops career plans that integrate youth's career interests, education and training objectives, and work experience. Professional Development preparation classes, industry specific training, group-based activities and one-on-one sessions; help participants to prepare essential employment application tools. This includes resume and cover letter development, interviewing skills workplace etiquette, and mock interviews-which help youth hone their interview skills.
Please contact Phyllis Powell, 202-251-5847, [email protected] for more information.