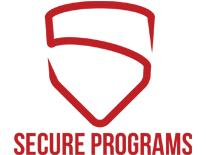 DYRS embraces a Positive Youth Justice Framework that at its core recognizes the necessity of a youth learning by doing with the support of a responsible adult committed to helping the youth develop these skills.
As a result, we have implemented the Core Support Team concept, which is a model that ensures each youth has a core team of DYRS personnel who is supporting them in achieving their goals and monitoring progress.
Each youth will be provided a Core Support Team at the point of commitment that will be with them throughout their commitment. This provides an opportunity to build the relationships necessary for success. This team consist of Care Coordination, Community and Facility Services.
The facility's members of the Core Support Team consist of: (YDR) Youth Development Representative, (SYDR) Supervisory Youth Development Representative, Treatment Managers, Credible Messenger, Restorative Justice Specialist, (JJIC) Juvenile Justice Institutional Counselor, Education Liaison and Behavior Health Specialist.
Secure Division Programming Core Values
Research shows us the top 3 psychosocial skills which are key elements of addressing the thinking and behavior of young people are Responsibility, Perspective and Temperance.
As a result, we chose, Accountability, Temperance, Empathy and Resilience as our Programming Core Values.
Accountability
Ability to take responsibility for one's decisions
Ability to resist pressure from others
Empathy
Ability to consider longer-term consequences
Ability to take/see others' perspective
Temperance
Voluntary self-restraint in action
Self-Control
Practicing Humility and Modesty
To voluntarily refrain from doing. This includes restraint from revenge by practicing non-violence and forgiveness
Resilience
The capacity to recover quickly from difficulties
Psychological quality that allows some people to be knocked down by the adversities of life and come back at least as strong as before
Our goal is to ensure that these psychosocial skills are evident in programs that look at Personality Behavior, Attitudes and Orientation and Peer Relations.
The Secure Division has separated the programs offered into (3) categories: Core Programs, Supplemental Programs and Supportive Programs.
Core Programming: During the course of placement at New Beginnings & Youth Service Center, youth will participate in individual therapy, daily circles, and group counseling. These services strive to enhance each resident's personal accountability, capacity for empathy, sense of resilience and temperance. Core Programming Modules offered to residents will be evidence based and/or supported modules that address risk factors associated with recidivism. In addition, supplemental and supportive services will be offered to promote their wellbeing and pro-social development.
Supplemental Programming: Offered to all residents based upon individual needs and/or recommendations of the Core Support Team (CST).
Supportive Programming: A variety of programming offered to all Residents intended to support overall life & wellness.
CORE Programs

Supplemental Programs

Supportive Programs

Thinking for a Change

Power Source

Trauma and Grief Component Therapy for Adolescents (TGCTA)

Victim Impact

Ready Restorative Justice (RJ) Curriculum

Washington Aggression Interruption Training (WAIT)

Houses of Healing

Substance Abuse

Pathways

Animal Assisted Therapy

Horticulture

Independent Life Skills

Real Talk Lecture/Red Table Talk Program

Wellness Calendar Activities

Rise and Reflection Circles

RJ Community Building

Therapy for Adolescents

TGCTA (modules 2 and 3)

Creative Writing

Therapeutic Writing Module

Customer Service

Dramatic Arts

Digital Arts

Music Production

Yoga and Meditation

Barbering Training